Keio University CEMS MIM Programme
CEMS Brochure (Pamphlet) (Outbound)
To learn Keio University CEMS MIM Program, our Graduate Schools, Student Voices, and etc.,
Please check our Keio CEMS Brochure.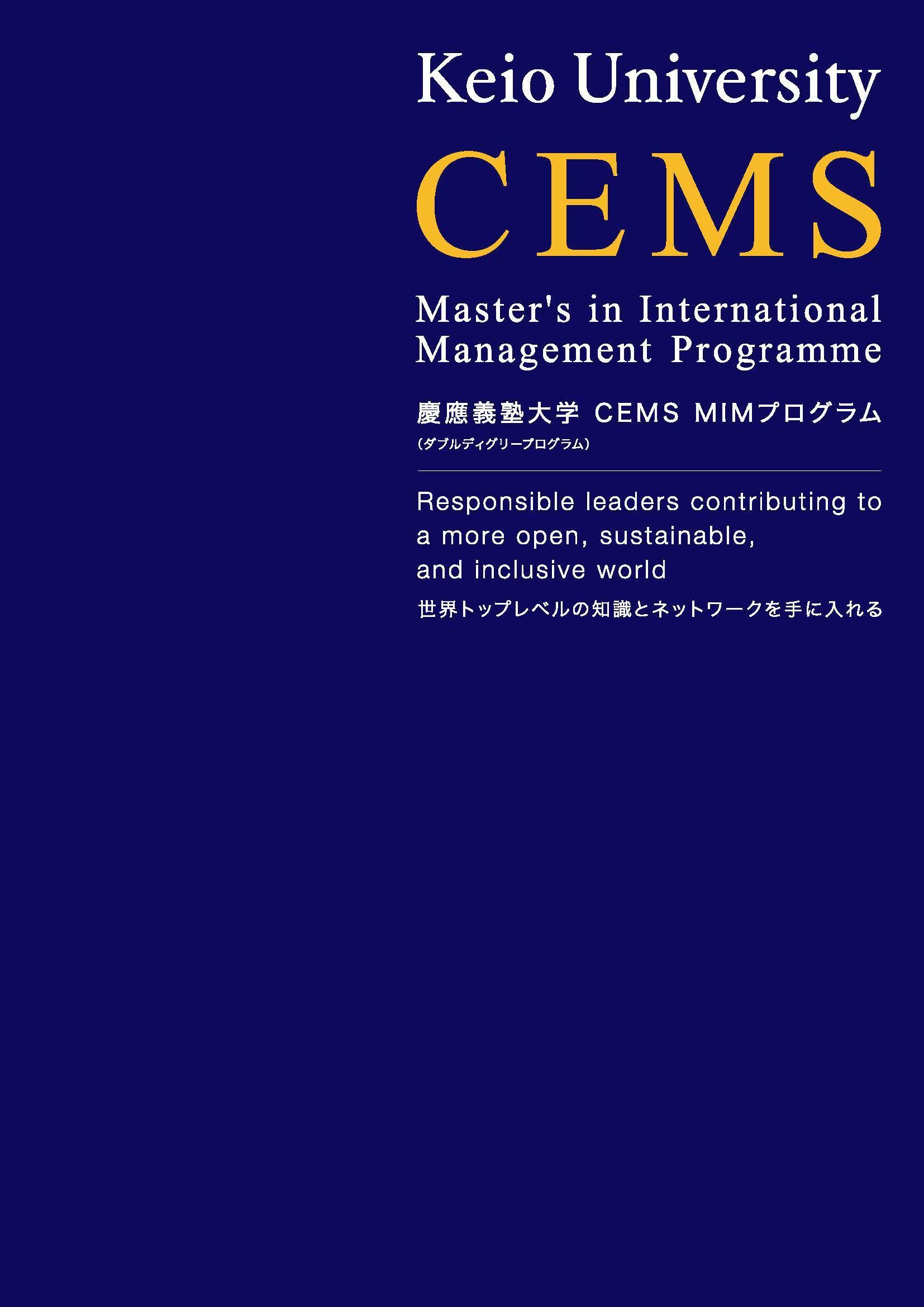 Keio University CEMS MIM Programme
Keio CEMS MIM Programme (Outbound)
CEMS MIM Programme at Keio and Application (Inbound)
For details, visit the website below.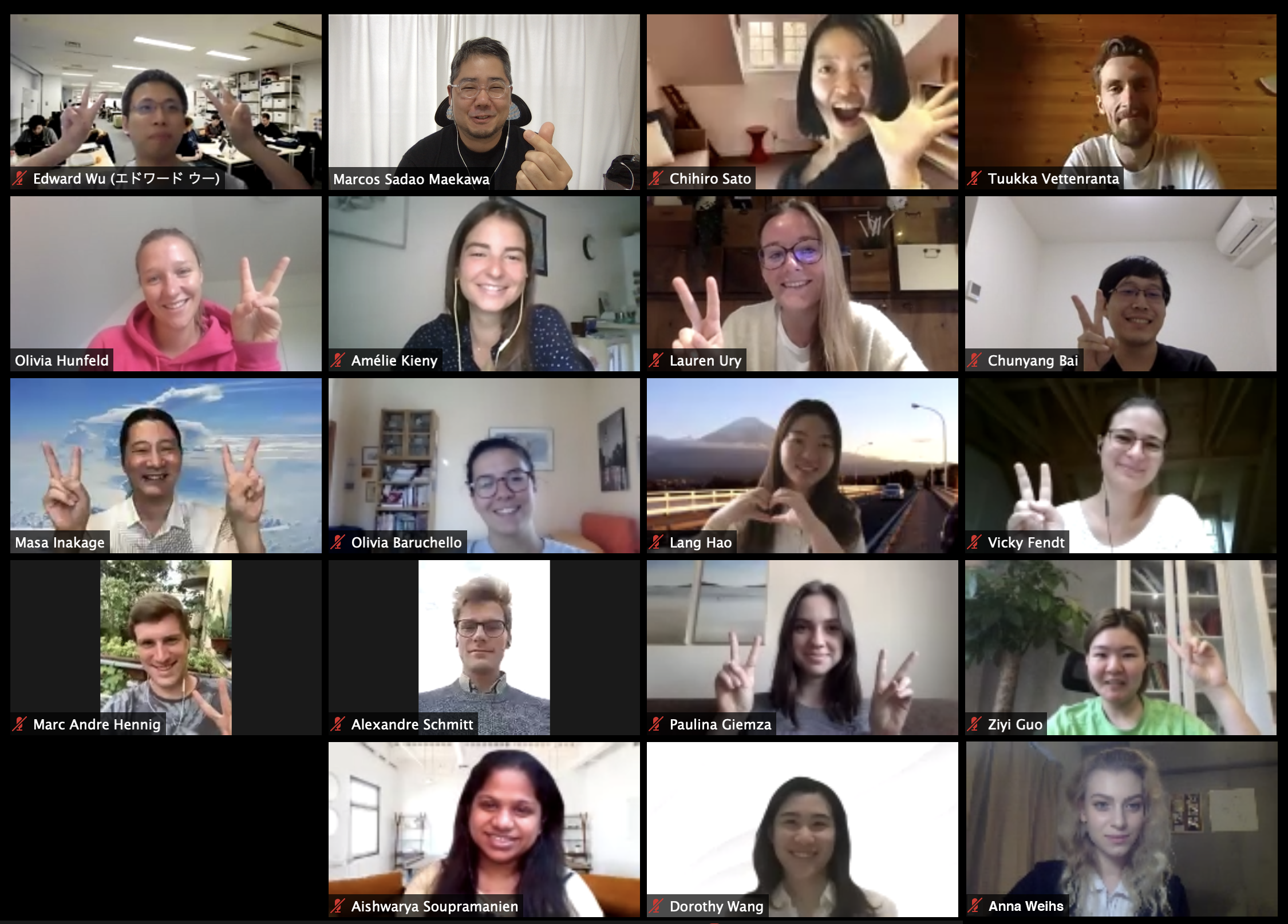 Voices of CEMS Students and Alumni
Voices of CEMS Alumni
Keio CEMS alumni, Yingqi Liang's interview is released on the CEMS global website.
https://cems.org/students-alumni/alumni-network/alumni-interviews/yingqi-liang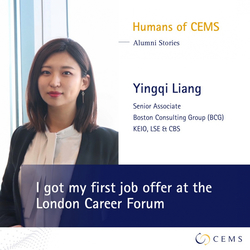 The article of Chunyang Bai (Haru), graduated from Keio Media Design.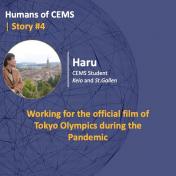 Our current CEMS student, Chunyang Bai (Haru), from Keio Media Design is introduced on the CEMS Global website.
"Today, let us introduce Chunyang Bai (Haru), a current CEMS student from China. Haru's home university is Keio University, Japan, and he went on exchange to University of St. Gallen, Switzerland in Fall 2019. As a former TV journalist, Haru had a chance to work for a project that was filming the documentary for Tokyo Olympics 2020. In today's episode, Haru is going to tell us his personal story of how he managed his way from China to Japan and his experience of working for Tokyo 2020 during the pandemic."
Other news are on the website below.
CEMS Club Tokyo
At many CEMS schools, student organizations called "CEMS club" have been organized. CEMS clubs help students share the same spirit and identity, and build the network of CEMS students not only within each school but also between schools worldwide. CEMS clubs are the venues where an active student life with CEMS begins.
Instagram Account of CEMS Club Tokyo:

CEMS Alumni Association
The CEMS Alumni Association (CAA) was established in 1993 by CEMS graduates to provide an international network for CEMS alumni. CAA's local communities (LCs) are the actual bodies responsible for maintaining contact with the CEMS alumni and organizing social and professional activities locally.
For more information about the CEMS's Alumni network, click on the following link:
https://www.cems.org/cems-community/alumni
News & Events (Keio CEMS)

The CEMS Graduation Ceremony
Keio Global Facebook Page
Life at Keio University (Information for International Students)
Contacts
Keio CEMS Office
Office of Student Services (International Exchange Services Group)
Keio University
2-15-45 Mita, Minato-ku
Tokyo, JAPAN 108-8345
Tel: +81-3-5427-1617
Fax: +81-3-5427-1638
Email:
cems-coordinators@adst.keio.ac.jp