Dean's message
Welcome to the Keio University International Center.
In 1890, Yukichi Fukuzawa sought out the cooperation of then-Harvard University President Charles W. Eliot, welcoming three associate faculty members at Eliot's recommendation on the occasion of establishing the University Departments at Keio Gijuku. Then, in 1899, Fukuzawa started a study abroad program for faculty members, whereby lecturers were dispatched overseas and international students were actively invited to study at Keio. In this manner, this university has, since its inception, understood that thriving research and education is achieved through an abundance of international exchange.
International exchange at Keio University in its modern context began in the direct aftermath of the Second World War, as recorded in "Reflections and Prospects—The 20th Anniversary of Keio University International Center" (1984). This document explains that, while the school buildings at Hiyoshi Campus were requisitioned by GHQ in September 1945, the negotiations towards their restoration to Keio University were the starting point of post-war "international exchange" at the university. The "Liaison Office," which was initially established for business relating to these negotiations, became the "External Affairs Department," which would ultimately pave the way for the establishment of the International Center. What is fascinating here is that international exchange in its nascent form at Keio University was conducted through "negotiations." While the Japanese word for negotiation ("kosho") can be translated as discussing and interacting, it also has the nuance of forming alliances between people. This could be thought of as the very foundation of international exchange at Keio University.
The Keio University International Center was established in 1962 and will soon celebrate its 60th anniversary. Since our first student exchange program was initiated—with Western Michigan University in 1972—we now enjoy partnership agreements with over 400 universities throughout the globe, including Brown University, Dartmouth College, Georgetown University, King's College London, The University of Edinburgh, the Institute of Political Studies in Paris, Freie Universität Berlin, Yonsei University, Fudan University, National University of Singapore, and The University of Sydney, with numerous Keio students making their way overseas each year. Meanwhile, the number of international students aspiring to study at Keio University increases year on year. Short-term Programs held in summer and spring vacations have grown as well, with options available at universities in Europe, the United States, and Asia, including with Downing College at the University of Cambridge, United Kingdom. The Center also offers additional opportunities for cross-cultural exchange, such as international events and online programs, known as Virtual Student Exchanges.
We at the International Center sincerely wish to provide as many opportunities as we can to those aspiring to study abroad. We are also wholeheartedly dedicated to supporting international students and researchers hoping to learn in Japan so that their time at Keio University is productive and fulfilling.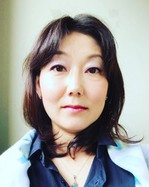 Professor Hisayo Ogushi
Dean, International Center