Shimoda Student Village / 下田学生寮
This dormitory has opened in March 2006. This four-story building is divided into three: international students dormitory, Keio University Athletic League members dormitory and training facilities. Unfortunately, international students cannot use the training facilities.
There are 148 individual rooms for international students, and 98 for Athletic League members (shared).
2006年3月開設。4階建ての建物は、留学生寮、体育会学生寮、トレーニング施設の3つに分かれています。残念ながら、留学生はトレーニング施設を使用できません。148室の留学生用居室(個室)と、98室の体育会学生用居室(相部屋)があります。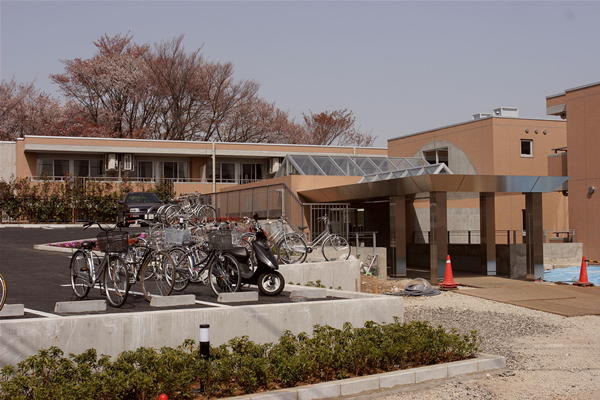 Exterior / 外観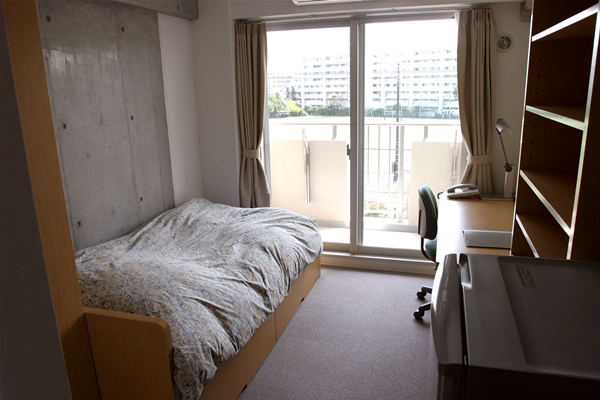 Individual room / 居室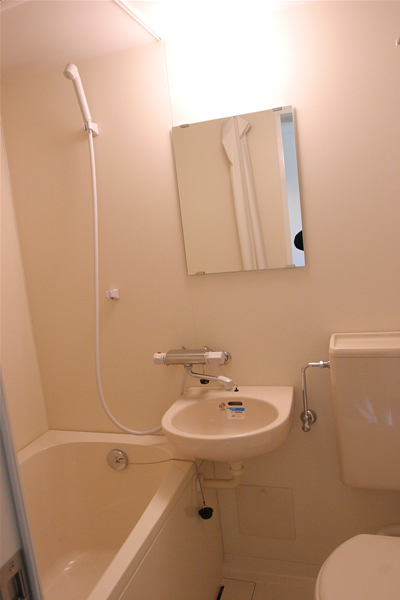 Prefabricated bathroom / ユニットバス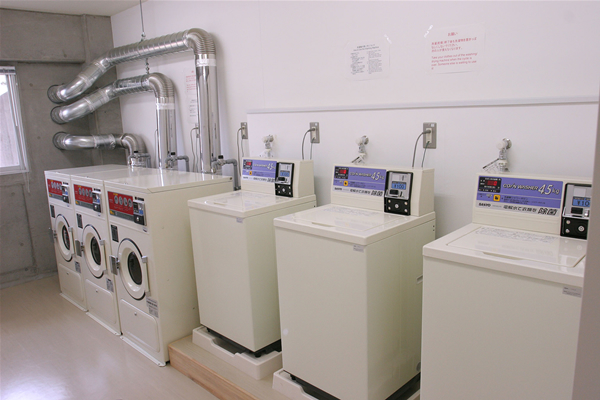 Laundry room / ランドリールーム
Kitchen & Lounge / キッチン & ラウンジ