A day at Keio (for University-Wide Exchange Students)
7:00am OHAYŌ! (Good Morning!)
After having a shower and a coffee it's time to go to the station. Depending on the day's schedule, I choose between riding my bike or just go by walking in order to catch the train that goes to the Campus.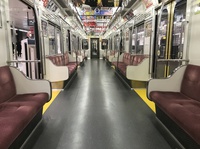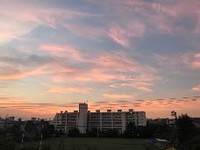 9:00am IN THE UNIVERSITY
Since I was a kid I have always been interested in Japan and its culture. While studying my bachelor's degree in Audiovisual Communication, I got fascinated by the Japanese cinema and photography history. This is why, when I was told about the possibility to participateinan exchange programme with Keio University I decided to submit my application. Something great in the KIP (Keio International Program) is the chance to build your own schedule choosing courses that you can relate to your home's institution educational Curriculum and own interest. There are also Japanese language courses offered in order to help the students to integrate in the country during the time of the exchange. In my case, in addition to what has been mentioned, I enrolled in the Independent Study course which allowed me to work in my own final degree project for my home institution (Pompeu Fabra University), a documentary photobook.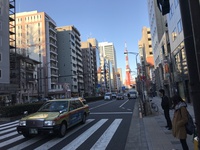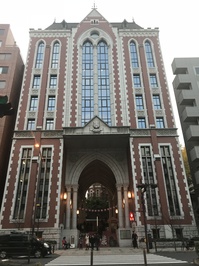 12:00pm ITADAKIMASU (Lunch Break)
Generally I eat in the university canteen. However, when I have some free time I never lose the opportunity to visit my favorite restaurant in Japan, a little Hiroshima style Okonomiyaki shop with an amazing atmosphere.
Additionally, every Wednesday a meeting is held between the Spanish speaking students and the Japanese students who want to learn the language. There are a lot of groups for different languages, which is a great opportunity to make friends from the country and be able to engage the culture, especially while you are still learning the language.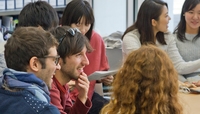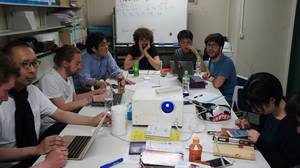 Most of the courses held in the KIP are closely connected with some aspects of Japan and its culture. I took courses about Japanese cinema history, journalism, literature and even an arts workshop where I had the opportunity to understand some aspects from the traditional kimono making. Actually I could even wear one for a while. What I feel great is that I've been meeting people from all around the world in an educative context, a fact that brings the opportunity to reflect and understand very different perspectives and backgrounds.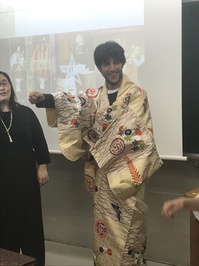 18:00pm -after class- STUDY MEETING
When the classes are over, I used to stay for a while in the campus and meet some friends. Not only in the library but in some other buildings, there are available spaces for working in groups.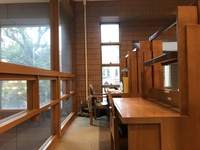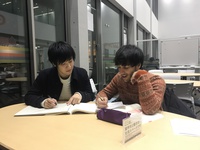 20:00 pm -after class- DINNER, GOING HOME AND OYASUMI (Good Night)
Especially when the day has been long and busy I love to stop in any little shop and ask for one of my favorite dishes in Japanese everyday's cuisine: Katsukare. It's the reward by the end of the day.
After that, it's time to go back home.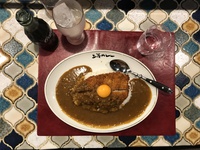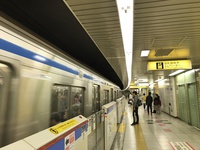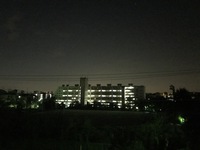 Student Voice
The fact of embracing a new and very different culture not only challenges oneself in order to integrate in a new community and learn about its own ways of living, but also allows you to rethink your own cultural background.
I've been asked around a thousand times about what is the thing I love the most of Japan. This question is especially difficult after almost a year, when a lot of experiences have been accumulated. However, if I would have to choose just one it would be its people. From my perspective, despite it's true that generally it takes a while to gain a Japanese person's trust (comparing to other countries), they are very pleasant and over time, just being respectful and interested in their culture should be enough make really good friends. In any case, this is an amazing place to come.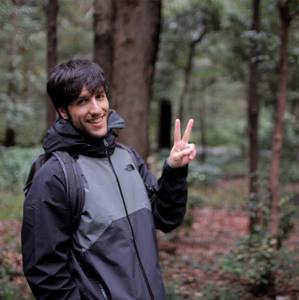 Lazaro Gallardo, Jose Maria Exchange Student from Pompeu Fabra University