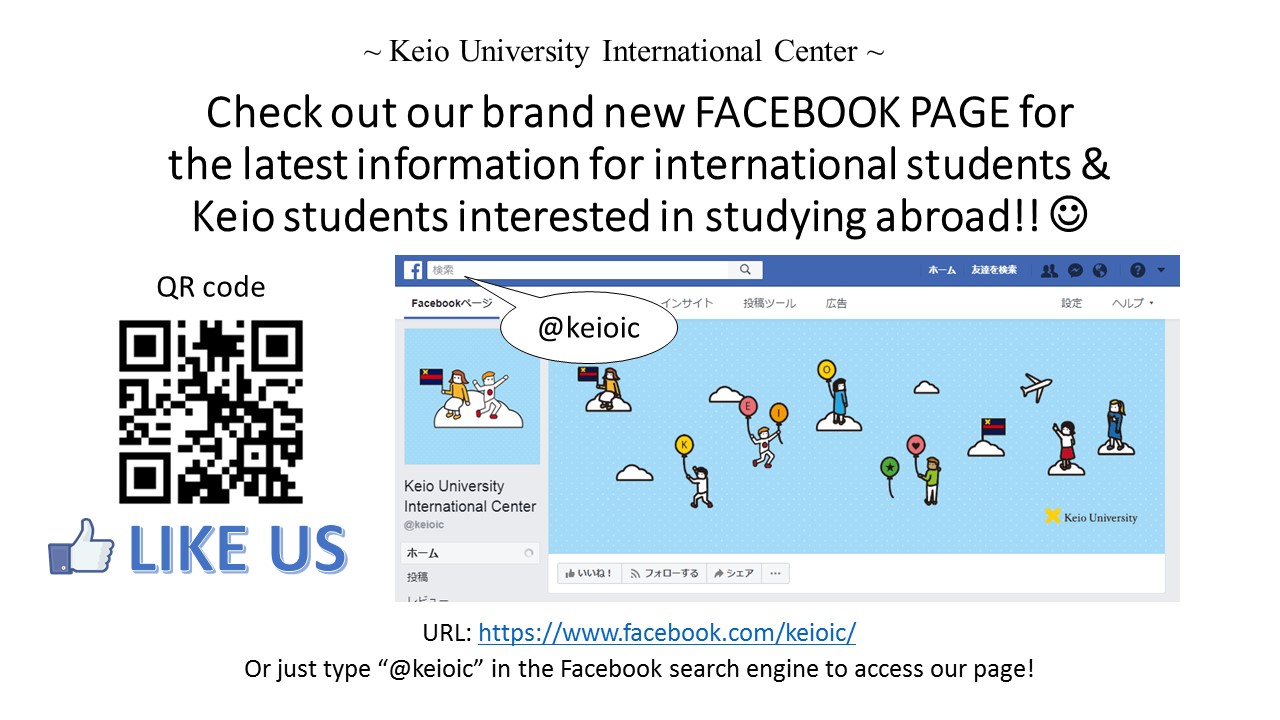 International Center's Facebook page has just opened up!
Information of our events and study abroad programs will be posted on here.
Like us on Facebook for the latest information for international students (and Keio students interested in studying abroad)!
【Facebook Page】Keio University International Center
URL: https://www.facebook.com/keioic/
Click the URL above to access our Facebook page.
You can also access the page by typing "@keioic" in the Facebook search engine.