2022.01.25
News
To all Keio international students waiting to enter Japan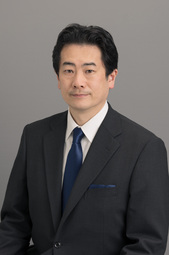 Keio University strongly values its international students, who connect our institution to rich and diverse cultures and societies across the globe. We aspire to providing higher education of a truly world-class standard, by fostering global society's future leaders through education, and engaging with research excellence from throughout the world.
As such, we deeply regret the current situation caused by the COVID-19 pandemic, where it has become impossible for many international students to enter Japan due to the Japanese government's policies, a situation that has continued longer than anyone could expect, now approaching two years. This is especially true now that additional measures have been taken to prevent further spread of the omicron variant, which is causing unprecedented numbers of infections in Japan.
We are currently nearing the end of the 2021 academic year at Keio. As part of our preparations for the new academic year from April, we are making every effort to ensure that our campus life is restored. We would also like to assure you all that every means at our disposal is being deployed to lay the groundwork that will allow you all to finally make a reality of your long-planned and anticipated journey to Japan. As soon as the current immigration restrictions are lifted we will do our utmost to immediately work with the relevant governmental agencies and authorities to facilitate your arrival. It is our sincere wish that the day when we can all meet up again, be it in classes or other events on our campuses in Japan, is just around the corner.
Please follow further notifications through our website at:
Prof. Motohiro Tsuchiya
Vice-President for Global Engagement